With DoggieLawn Rewards, you will be effortlessly earning points with every purchase!
We will be providing 1 Paw Point for every $1 you spend. If you have a DoggieLawn subscription you'll be racking up points in no time to redeem for free products!

Want to collect points faster? Check out all of ways to earn points below! For example, just simply liking us on Facebook will grant you an extra 100 Paw Points!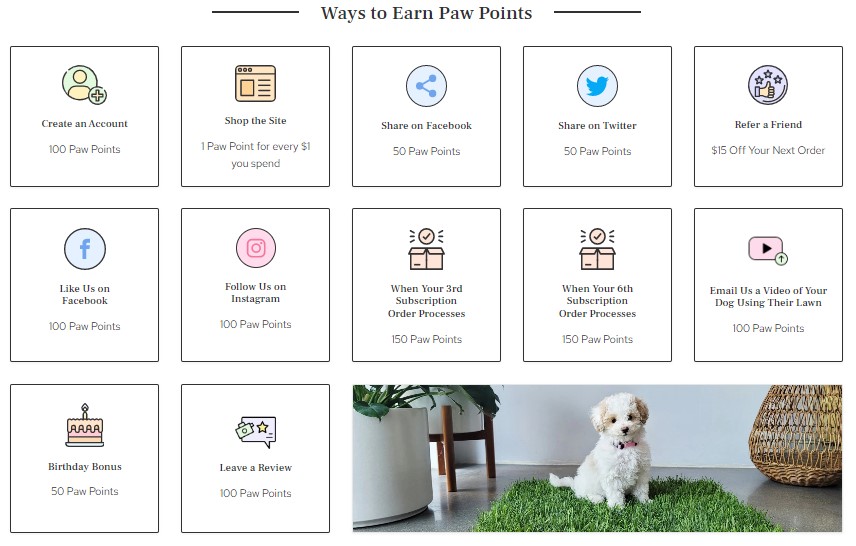 When you are ready to redeem, use your Paw Points to get free products like treats, toys, and so much more! Any redeemed items will automatically be added to ship with your next grass shipment for FREE shipping.
You can check out all of our available products when logged into your DoggieLawn account. Click HERE to view the DoggieLawn Rewards homepage. You can also view your earned points at the same time to see what you can already redeem!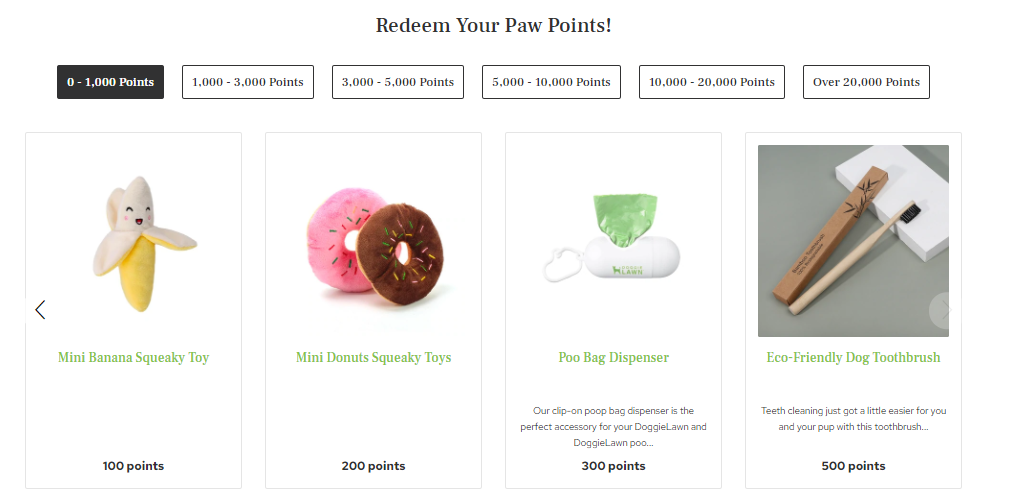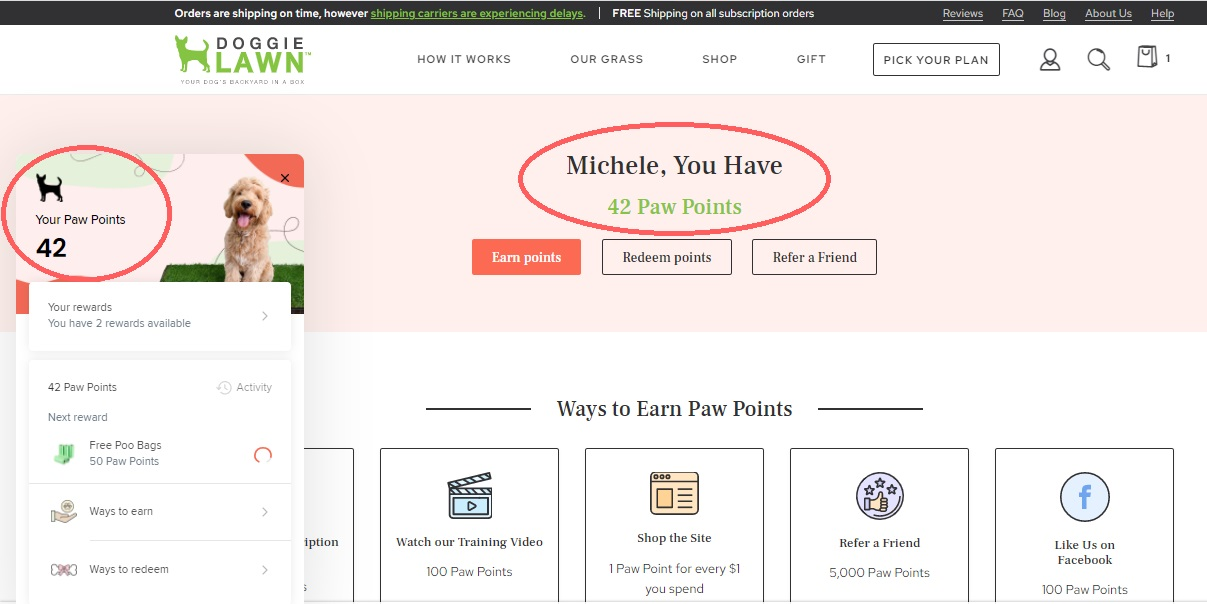 Click HERE to start redeeming your Paw Points and treat your pup to our PAW-some reward products!