DoggieLawn Gift Packages are the perfect gift for any dog lover!
1. Select the "Gift" option!
Desktop:

Mobile: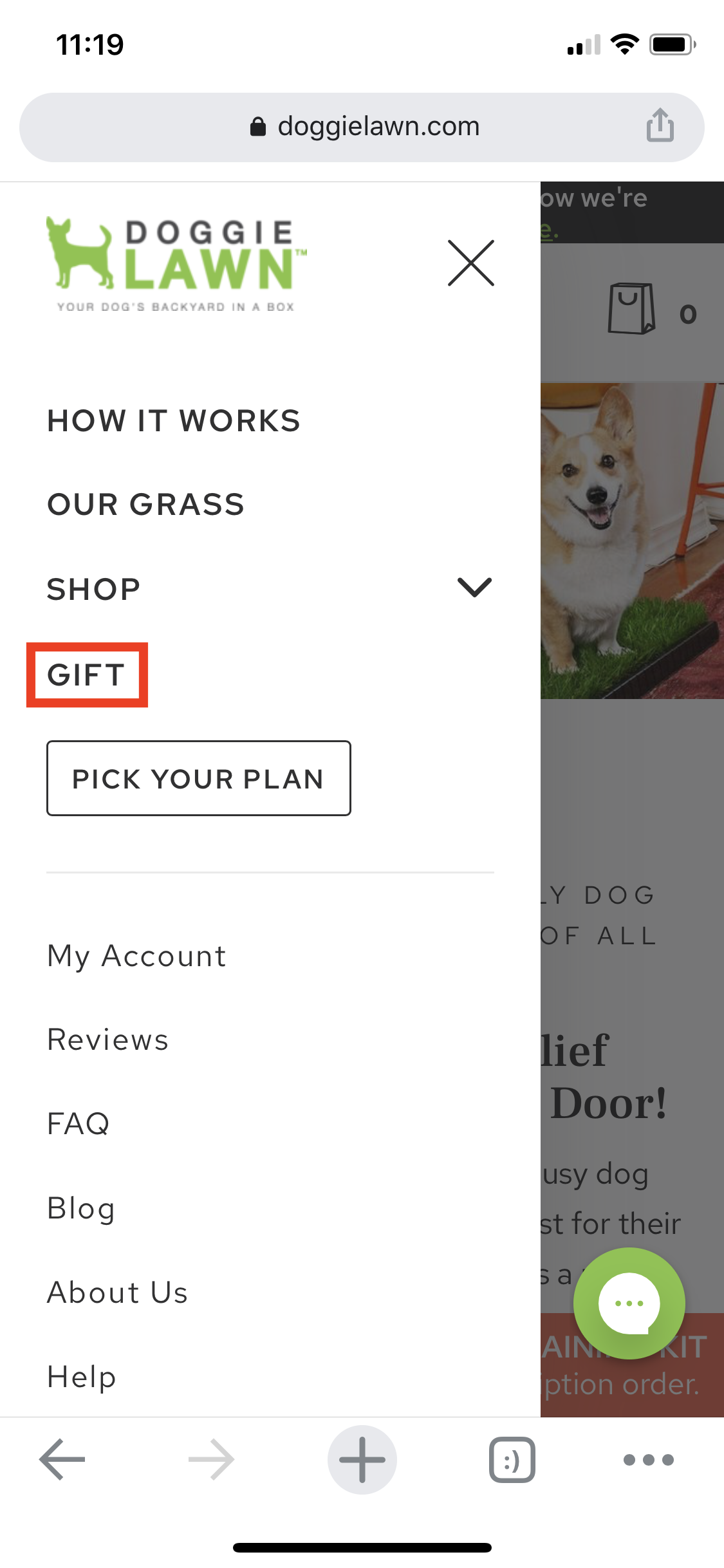 2. Follow the prompts to choose the size DoggieLawn you want to gift, how many deliveries you want to gift, and how frequently you want those deliveries to be made.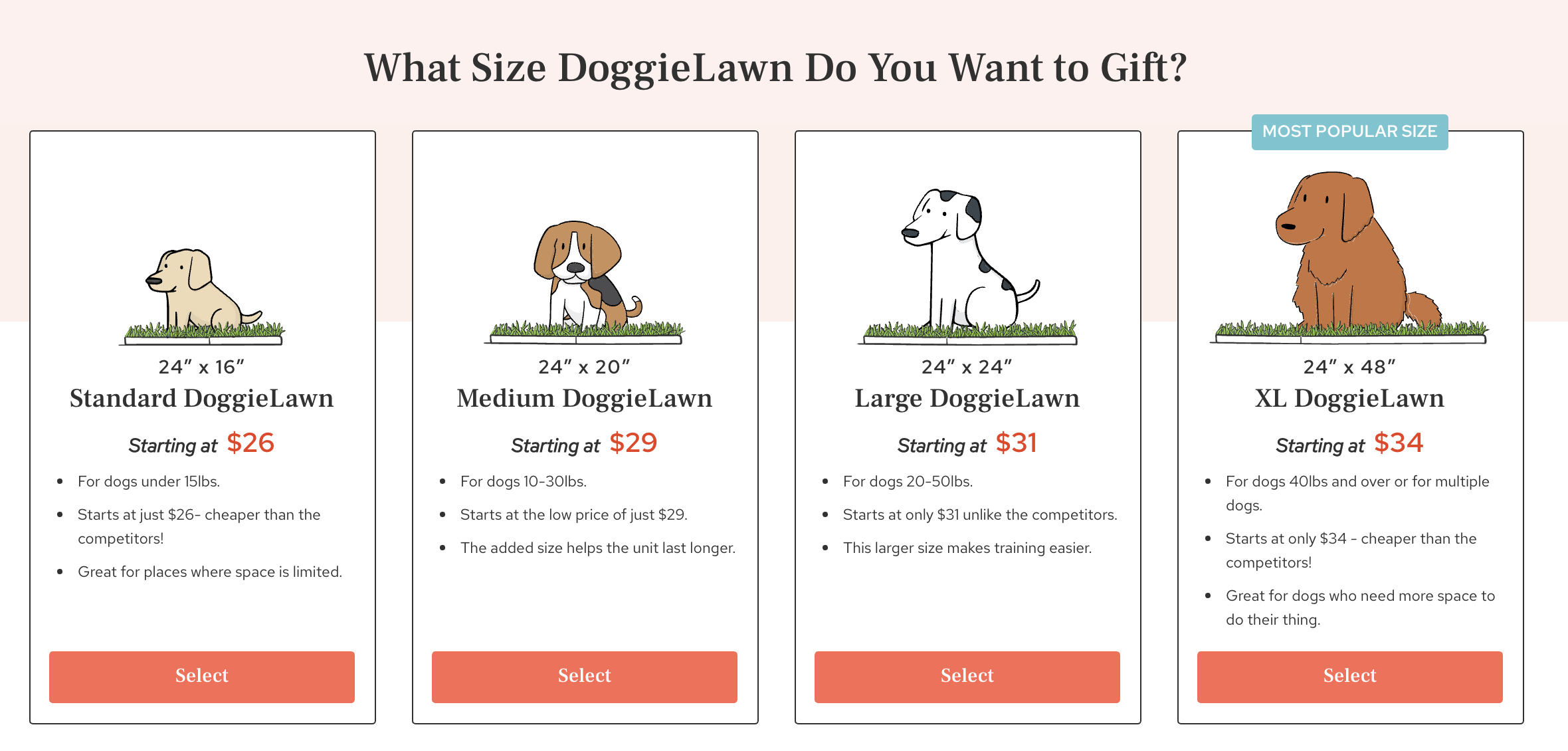 3. Review your purchase and continue to checkout.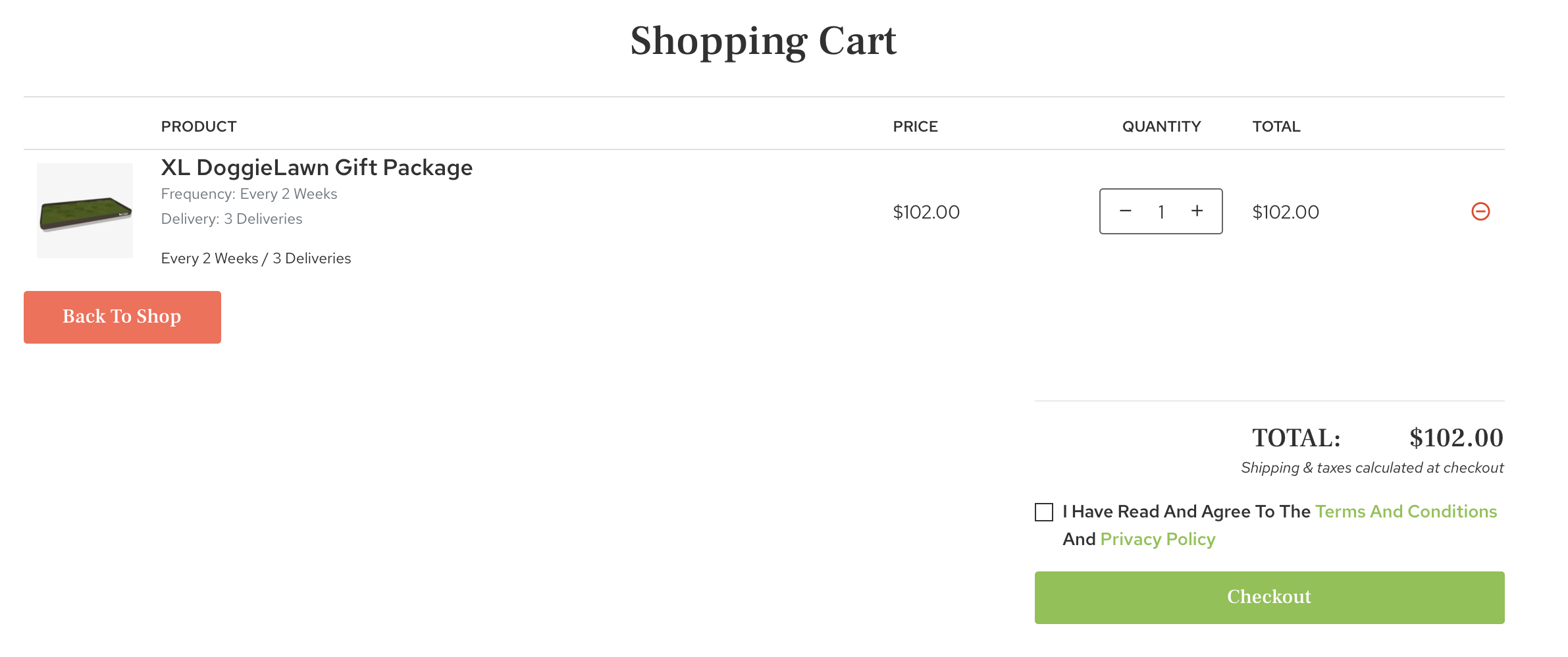 4. Enter YOUR email address, then THE RECIPIENT'S shipping address, then YOUR billing address and payment information. Don't know the recipient's address? No problem, enter your address and we can change it later (see step 6).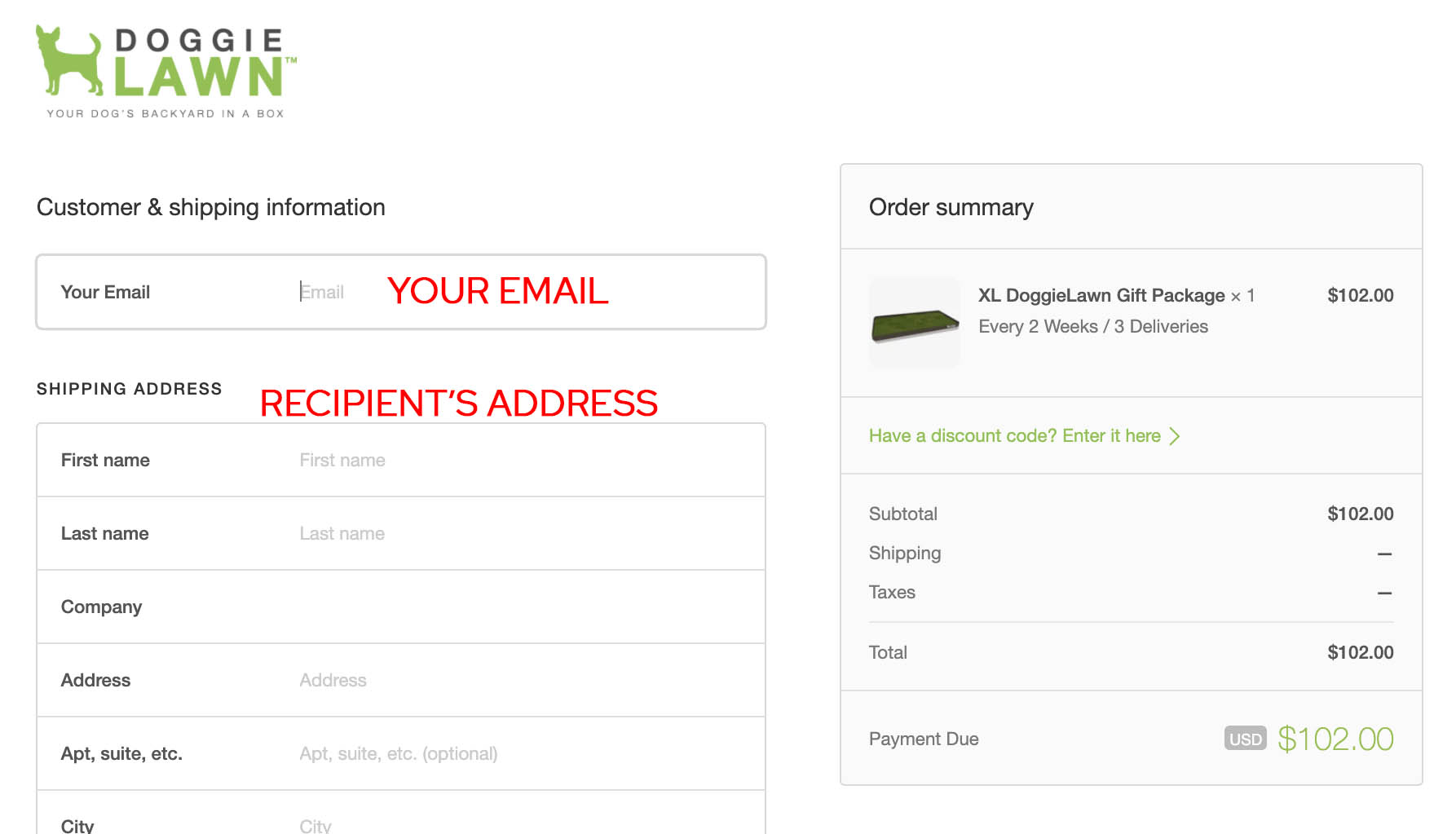 5. Once your order is placed, be on the lookout for an email from us with the subject line "Your Response Needed 🐶" (the email could take 5-10 minutes to arrive in your inbox. If you don't see it after 10 minutes, check your "promotions" or "spam" folder).
6. Reply back to that email with the recipient's name, email, and a gift message! (if you entered your own shipping address at checkout, please let us know that you did that so we can be sure to ask the recipient for their shipping address!).
7. We'll send the below email to the gift recipient! They will then respond back to us to let us know when they'd like to receive their first DoggieLawn delivery :)