You can quickly and easily add items such as a new tray, a bag of treats, or a training spray to your next DoggieLawn shipment so that it will ship for FREE!
1. Login to your DoggieLawn account by entering your email address and password.
Desktop:

2. Click on the orange "Add-ons" button next to your subscription

3. Scroll through to choose a product category, select the product(s) you'd like to add onto your next order, and click the orange "Add Add-ons" button. That's it!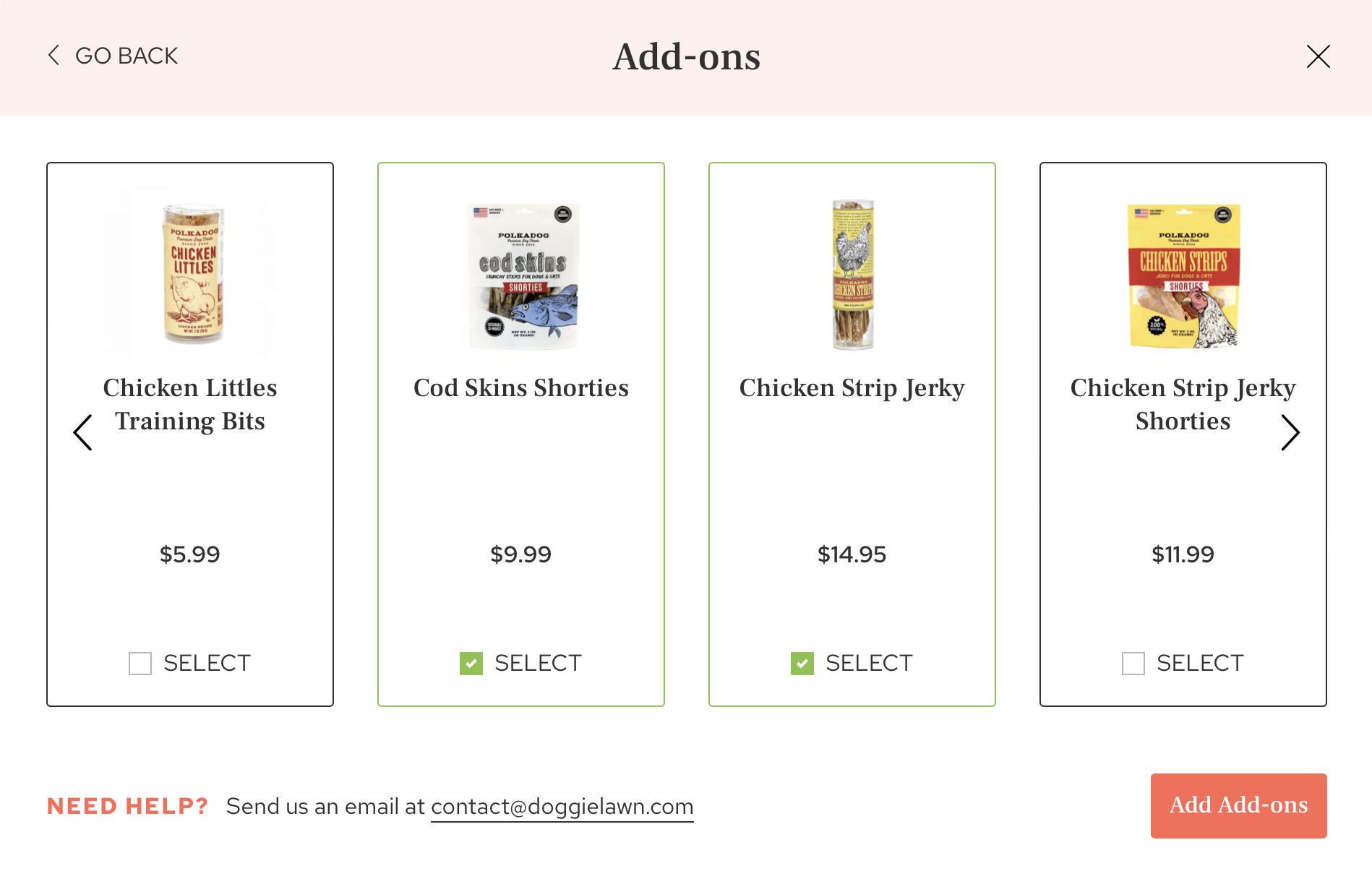 4. You'll see the products listed below "My Subscriptions" and you can always click the orange "Remove" button if you change your mind.