Need to find out if you have an order that has processed and is being prepared for shipment? Follow the steps below! 
1. Login to your DoggieLawn account by entering your email address and password.

2. You will be brought to your Account page. Scroll down to the "Order History" section. Here, you'll see all of your orders that have processed!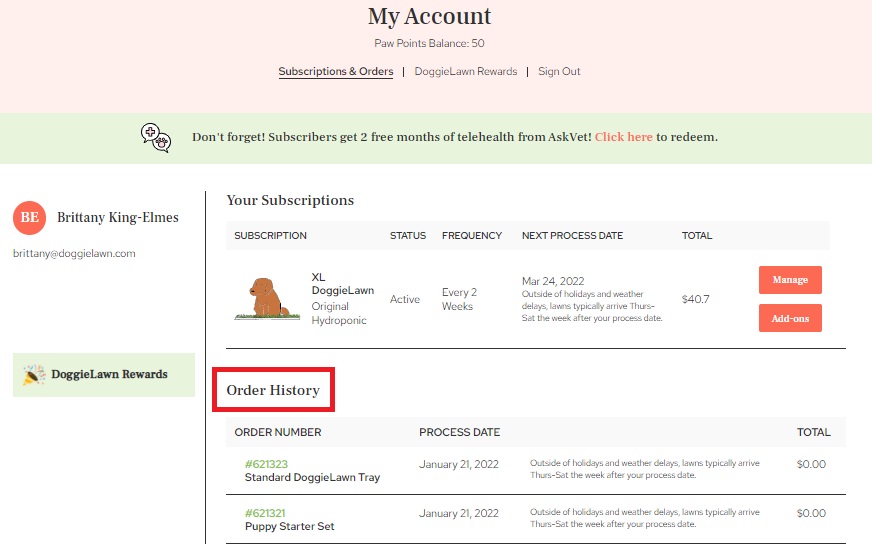 Please note that all orders in the "Order History" section have already been processed and, unfortunately, cannot be adjusted or cancelled. A friendly reminder that you will be responsible for all charges relating to any order that has already processed.  
Still have questions? Click HERE to contact us!