Need to update your credit card information? No problem! 
1. Login to your DoggieLawn account by entering your email address and password.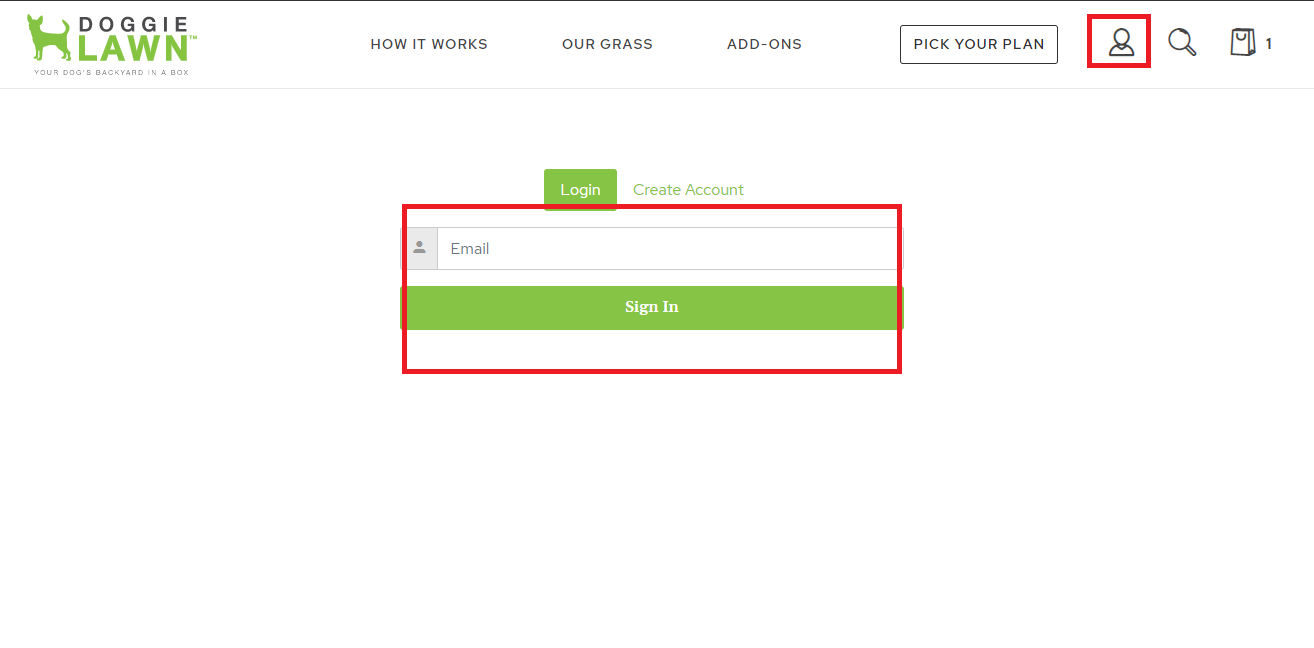 2.  Click on the orange "Manage" button next to your subscription. 

3. Select "Edit Billing Information"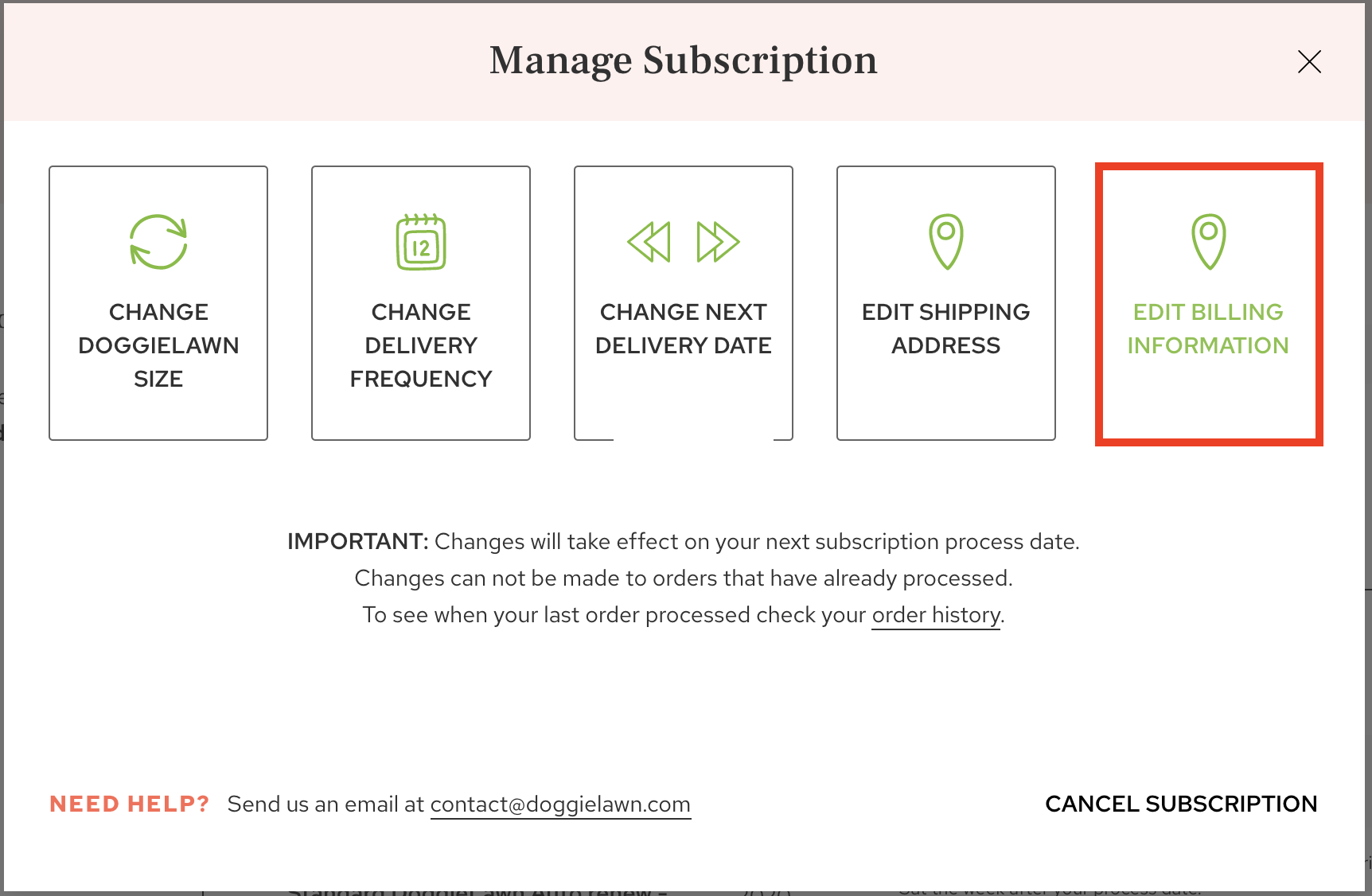 3. Select if you want to update you update your billing address or your card details.

3. Fill out the form and hit the orange "submit" button to save! If you're updating your card details, you can confirm that the correct card was successfully saved by going back to your main My Account page. Your card info will show at the top of the My Account page on mobile and on desktop, in the top left (see below). If you're updating your card because you had a payment fail, send us an email so we can be sure to get your lawn out to you ASAP! 

Click HERE to contact us!