How to Redeem a Coupon Code in Your Account
1. Login to your DoggieLawn account by entering your email address and password.

 2. Click the orange "Add-ons" button next to your subscription.

3. Scroll through our large selection of items! Once you find the product you'd like to add on to your next order, select it and click the orange "Add Add-ons" button.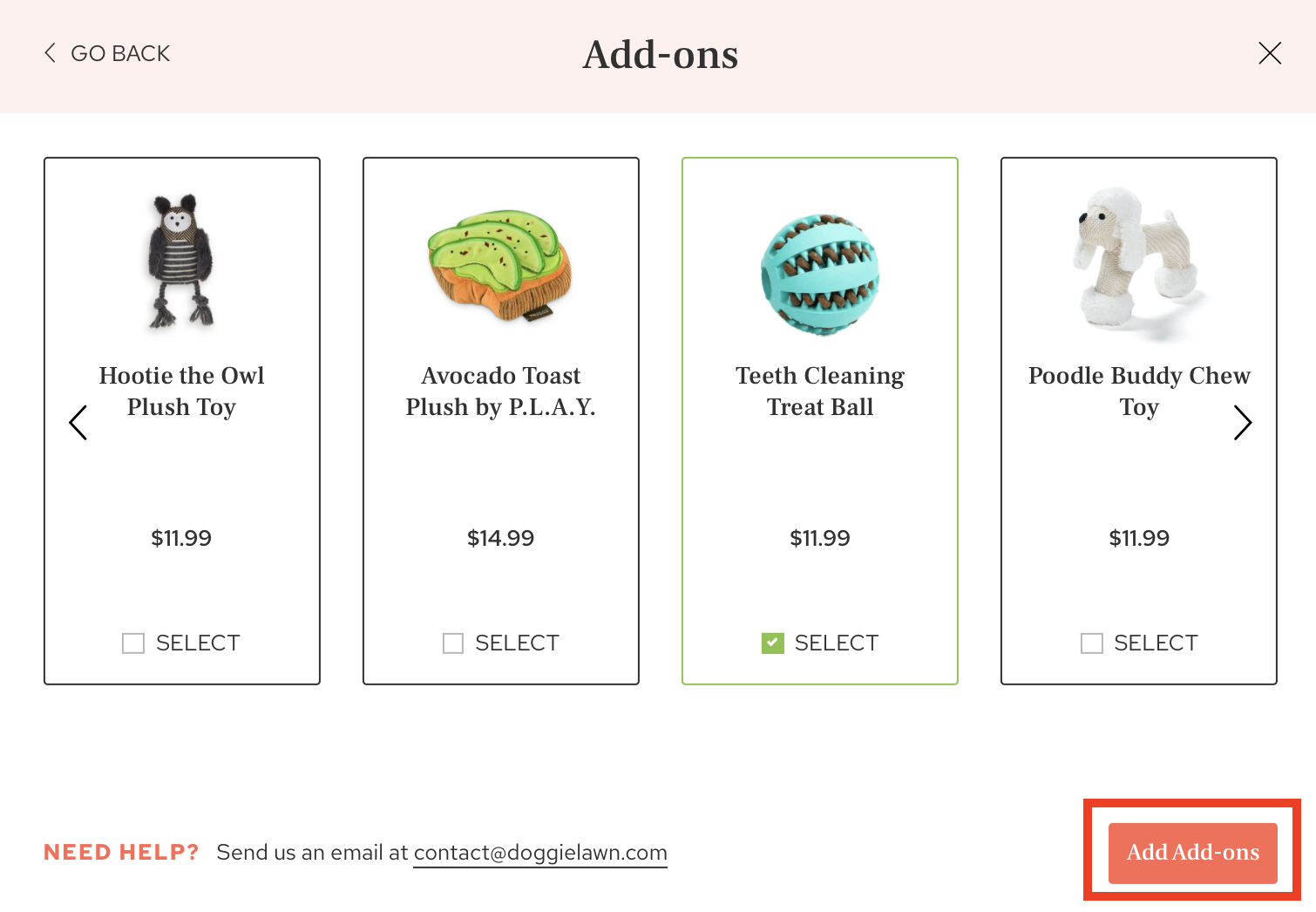 4. Back on the main account page, click the orange "Manage" button next to your DoggieLawn subscription.

 5. Here, you'll see a field to enter your coupon code.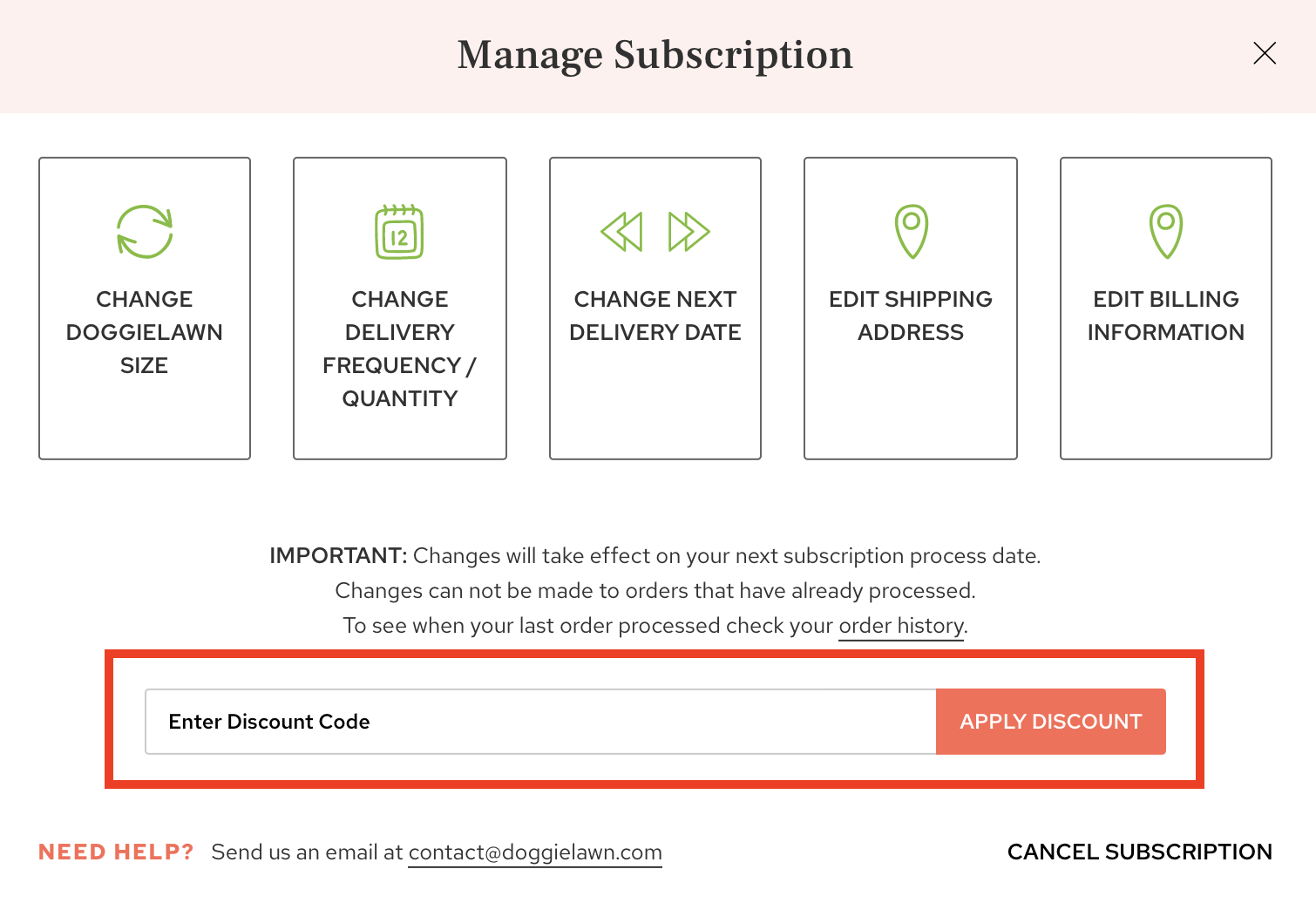 5. Once you hit "apply discount" the discount will be applied to the add-on you selected to ship with your next order! To verify the coupon code you can go back into the "manage" tab and you'll see it was successfully applied.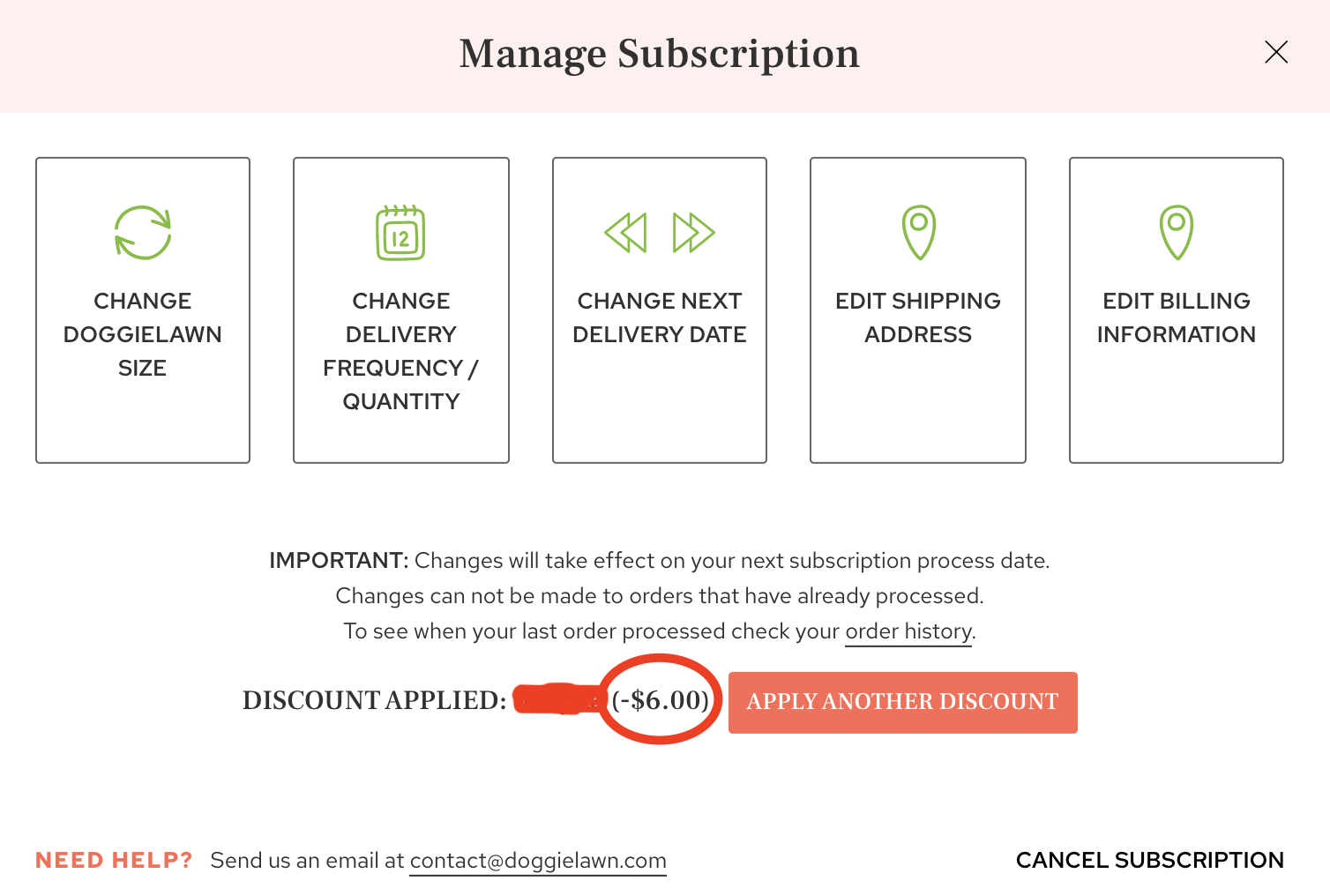 6. If you want to verify that your add-on item was applied to your next order you can scroll down on the main account page and you'll see it there :)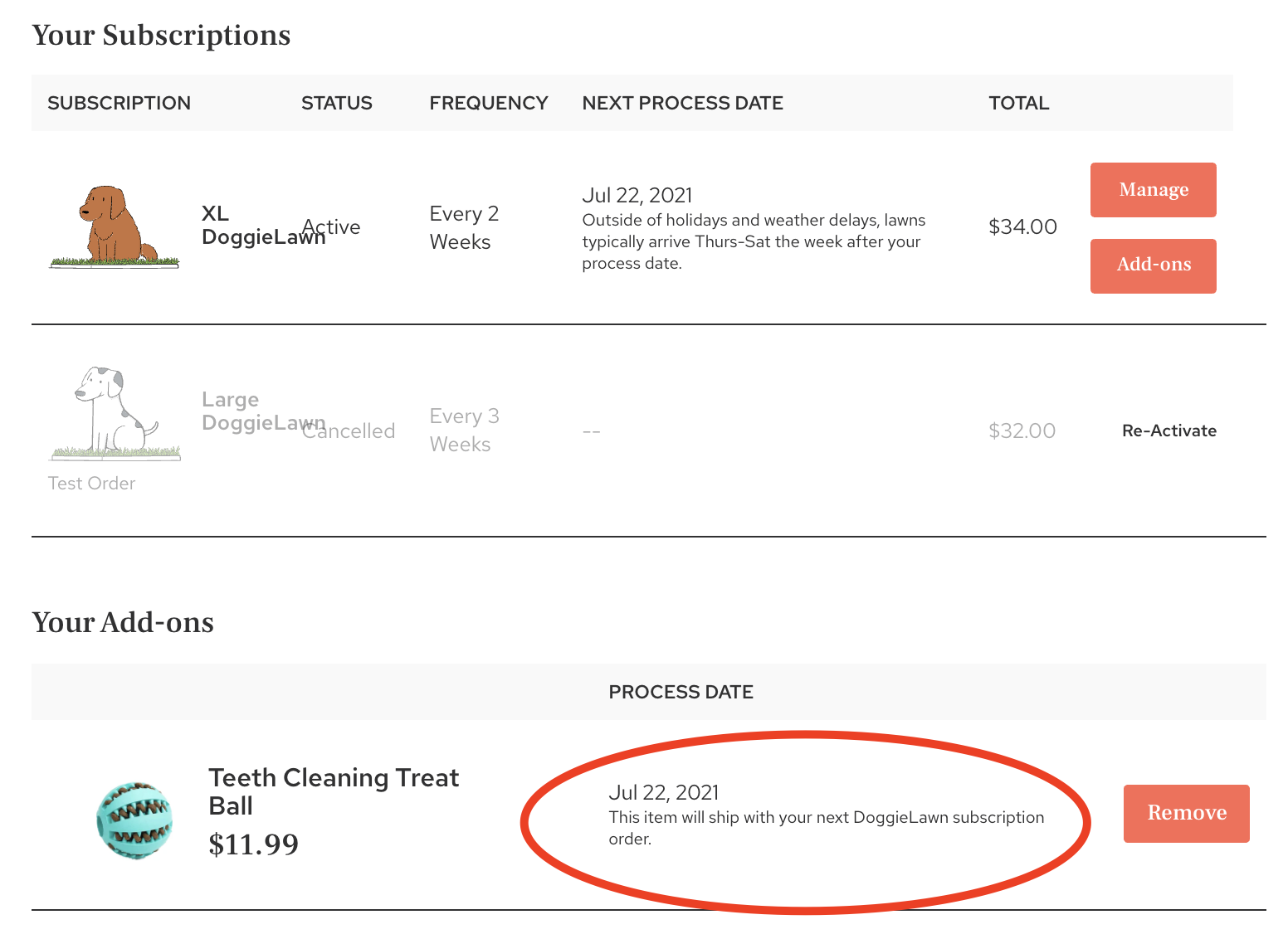 Click HERE to contact us!