Anytime you refer your friend to DoggieLawn, they'll get $15 off their first subscription order and you'll be awarded $15 off your next lawn order!
STEP 1 – LOG IN OR CREATE AN ACCOUNT
Sign in or join DoggieLawn Rewards Here.
STEP 2 – GIVE YOUR FRIENDS $15, YOU GET $15!
Refer friends by sharing your unique URL, entering their email or by sharing on social media! Please note your friend will need to purchase a DoggieLawn subscription to get $15 off as the coupon code will not work on any one time orders.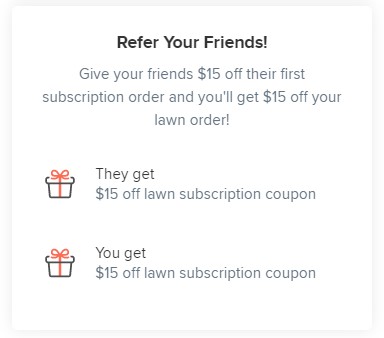 Once your friend clicks the referral link, they will want to input their email address into the pop up DoggieLawn Rewards Launcher shown in the image below.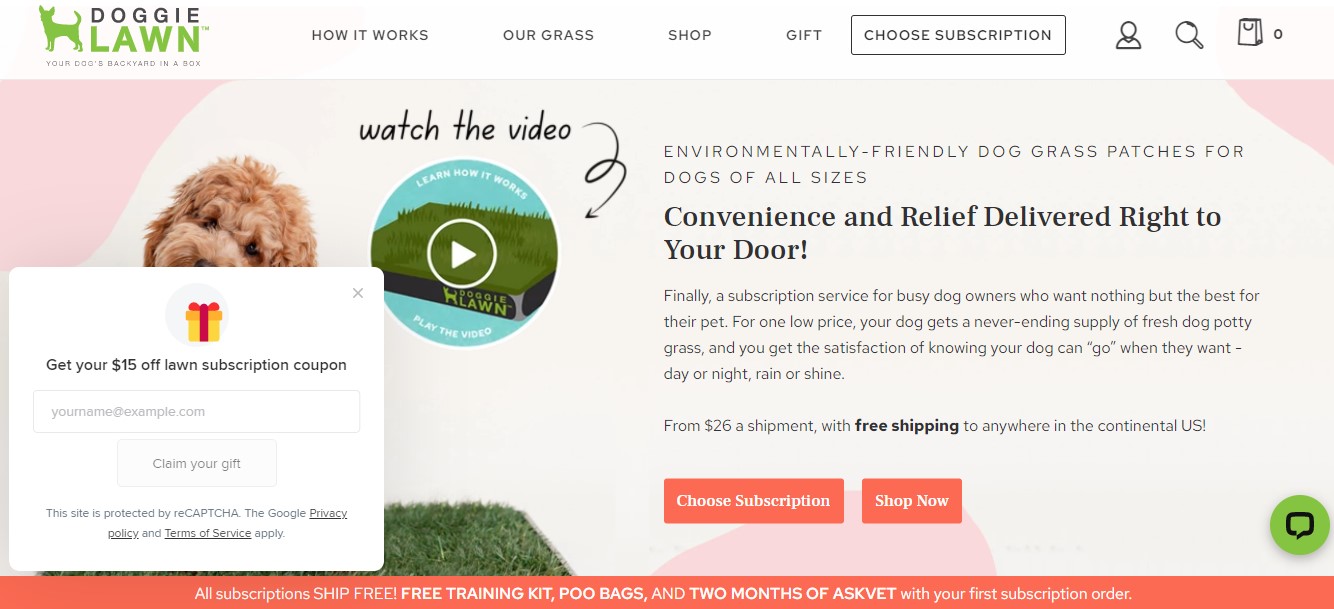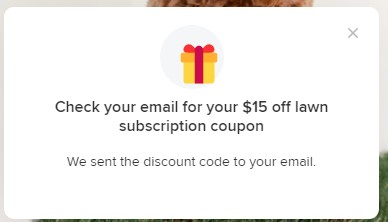 After entered, it will direct them to check their email to receive their discount code. They'll receive the "Friend" reward like the email shown below with an attached coupon to use right away! They just need to copy and paste this code at check out to use.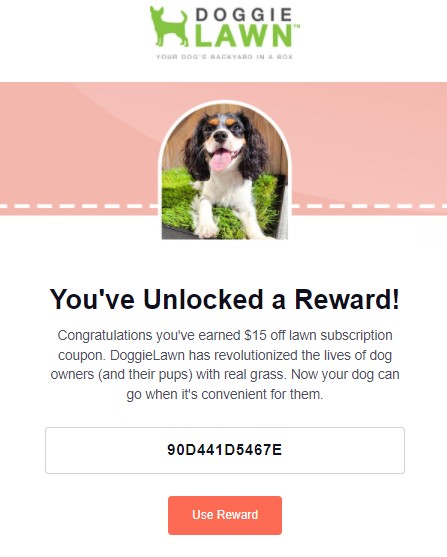 STEP 3 – YOU GET $15 OFF YOUR NEXT ORDER!
Once your friend places their order, you'll receive an email notification and be awarded a $15 off subscription lawn coupon that you can apply to your account! *Make sure to check spam or promotional folder if you can't find the email.
Once you have the coupon code, all you have to do is log into your DoggieLawn Account and click the "Manage" button next to your subscription so that you can apply the discount to your next order! Click the "Manage" button followed by "Apply Discount" to redeem the coupon.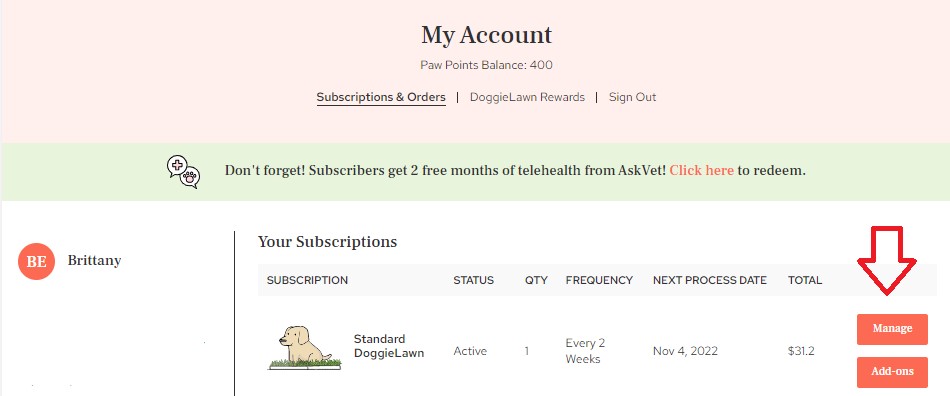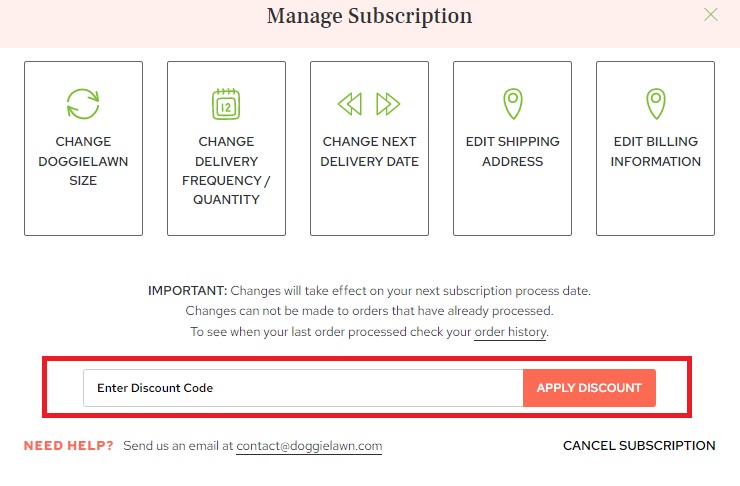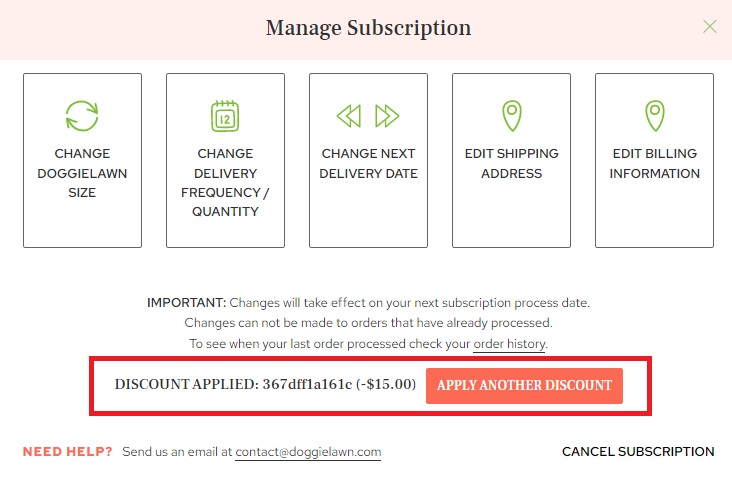 If you receive an error after applying the coupon to your account, please contact us via contact@doggielawn.com so we can help assist you!
Heads up: Our system's pretty smart, so it will catch self-referrals and not allow you to be awarded $15 off.
* If you don't see the $15 off coupon awarded after your friend placed their order, please send us an email. It's likely that your friend didn't place their order using your unique code, so the system didn't recognize that it was you who referred them. Just send us an email with their first and last name and we can get that manually added for you!