You can redeem your Paw Points by signing into your account at DoggieLawn.com and clicking on DoggieLawn Rewards.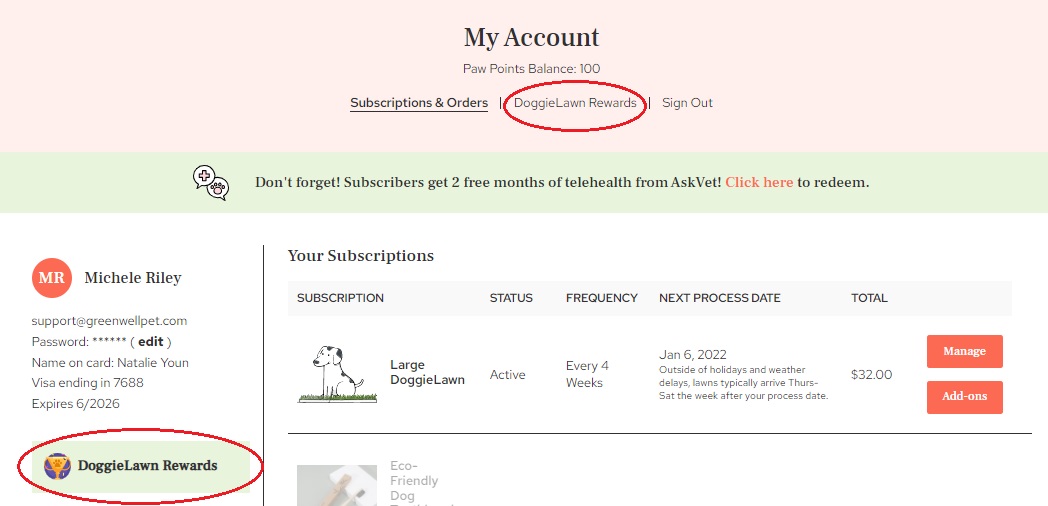 Click "Redeem Points" to view the available products that are free to redeem to you based on your points balance.

After, click "View" on the product you would like to redeem followed by clicking "Redeem".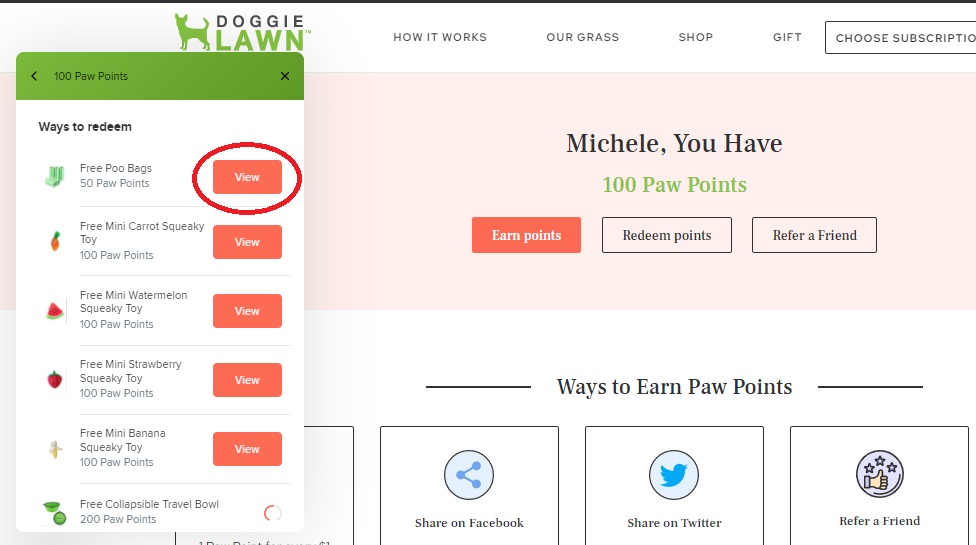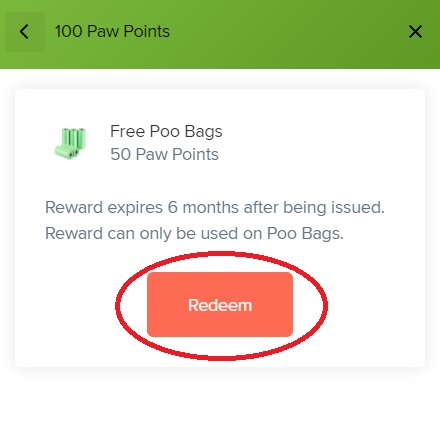 Last step is to click "Add product to cart" and click the shopping bag to check out like you normally would! The coupon will automatically apply at check out to redeem the free product using your points! However, in case you forget to check out, the coupon will also be emailed to you to use within 6 months.
*Please note that only one coupon code can be applied at checkout. If you are redeeming multiple redeemed loyalty items, please go through this process again for each item with the corresponding coupon to complete the checkout.
After the check out process is completed, the free item will automatically be added to your next grass shipment to qualify for FREE shipping!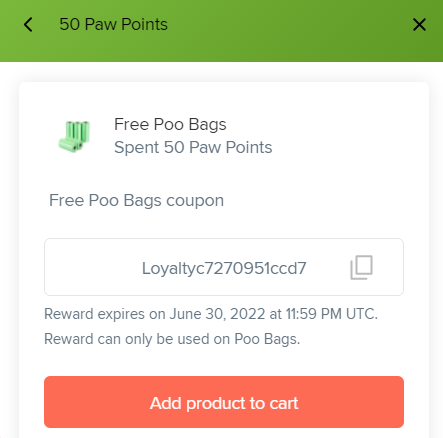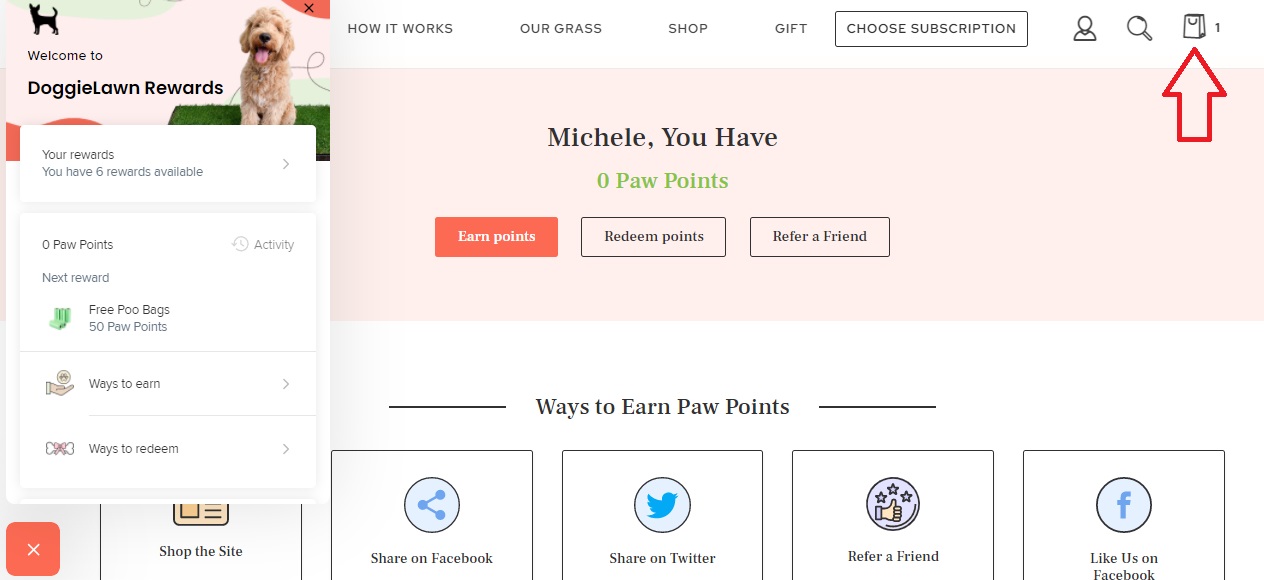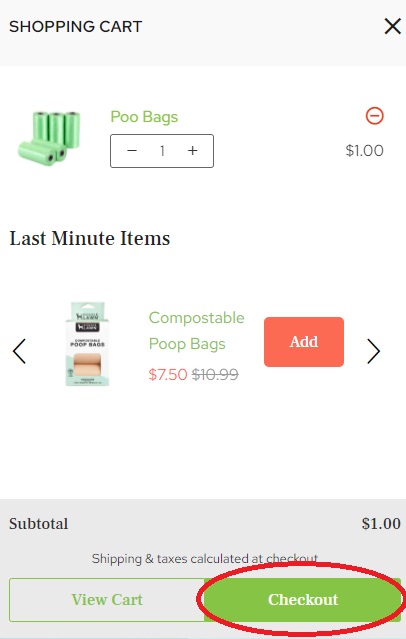 **It should be made known that you cannot redeem your points for eligible products until after you have made your first purchase. After you make your purchase, you can redeem your points for an eligible reward and have the redeemed product shipped with your next upcoming order. 
**If you are redeeming your points and do not have a DoggieLawn subscription, your redeemed reward would be eligible to ship free with a purchase of a lawn or when you spend more than $49 on your order. If not, you are subject to charges for shipping.