Once your DoggieLawn ships, we'll send you an email with tracking information! If you can't find the email please be sure to check your spam or junk folder. You can also find your tracking number by following the steps below: 
1. Login to your DoggieLawn account by entering your email address and password. 

2. Scroll down the "Order History" section and click on the green order number.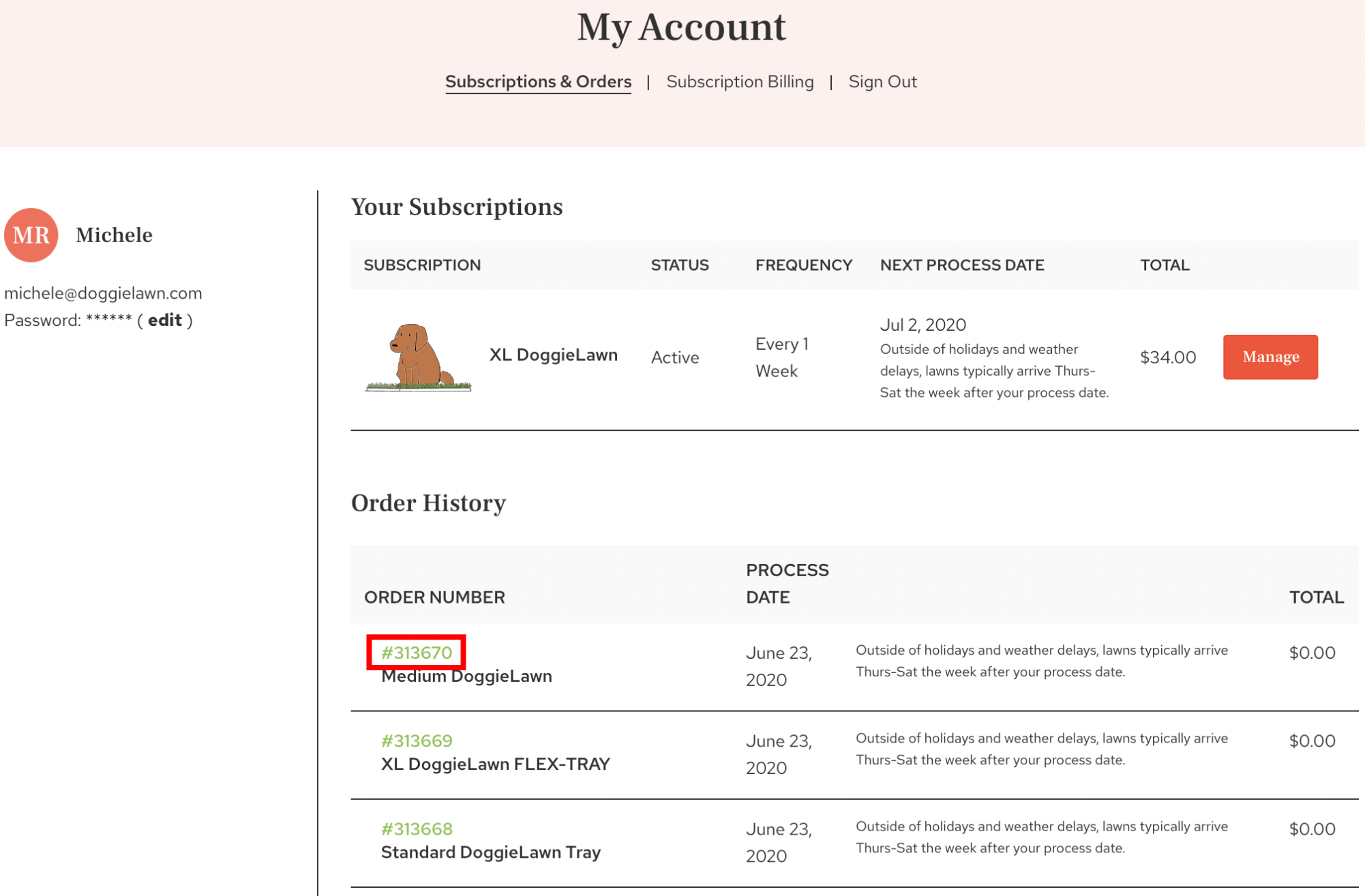 3. You'll see your FedEx tracking number in green and you can click on it to track your shipment!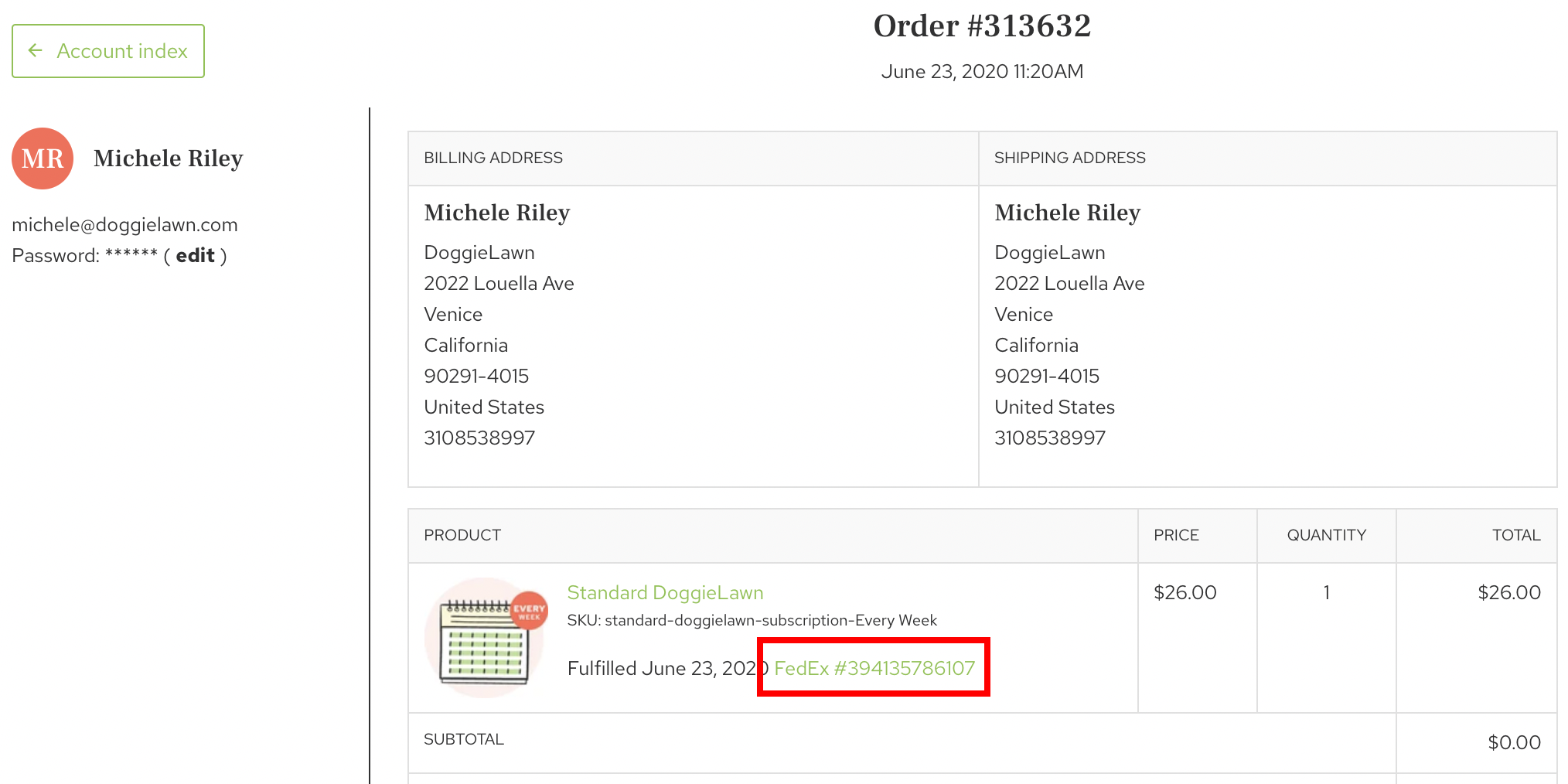 Click HERE to contact us.