Please Note: To skip or delay a shipment, you must do so before your order processes. Keep in mind you may have a shipment that is processing already. You can see if you had an order process already by scrolling down to the "Order History" section in your account. 
Skipping or delaying your next DoggieLawn delivery is easy!
1. Login to your DoggieLawn account by entering your email address and password.

 2. Click the orange "Manage" button next to your subscription. 

 3. Click "Change Next Delivery Date"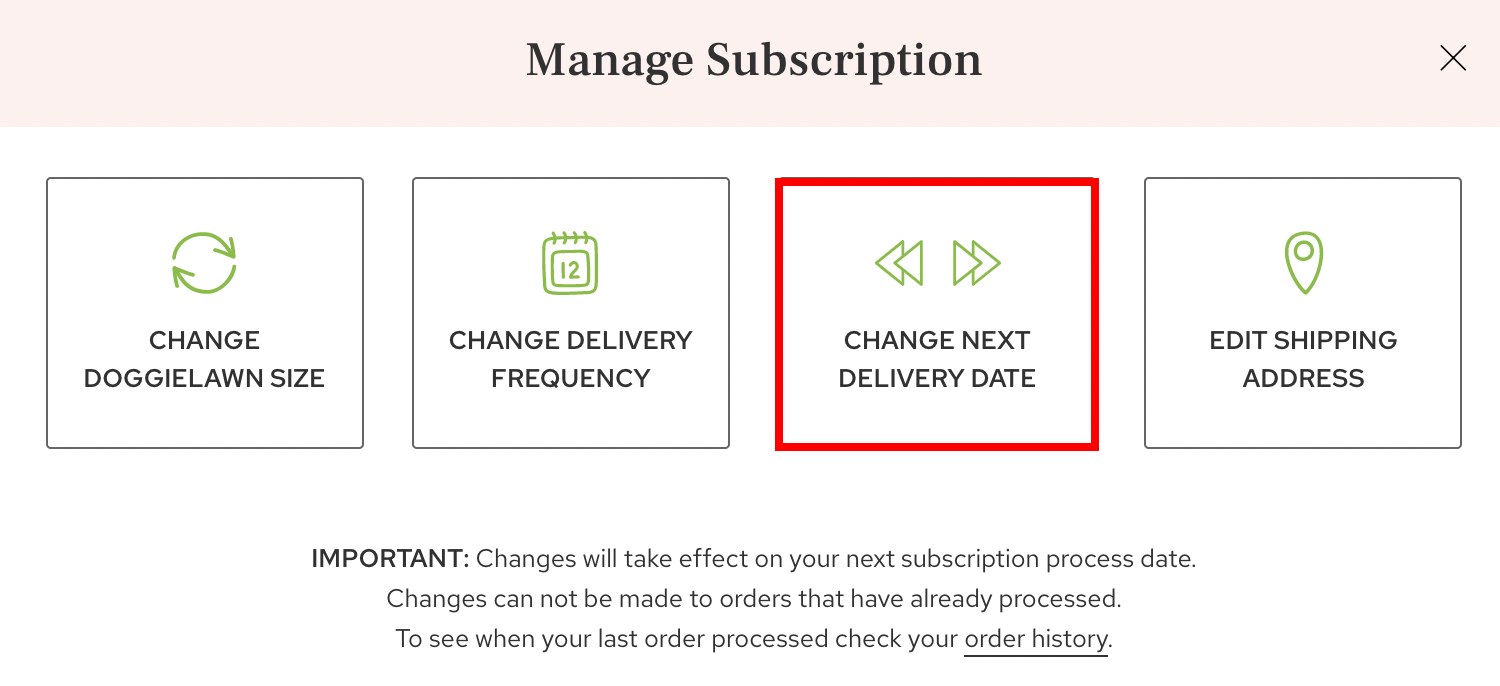 5. You can either skip the next delivery, or choose a specific date that you want your next lawn to process on. Remember, the dates you are seeing are process dates, not delivery dates.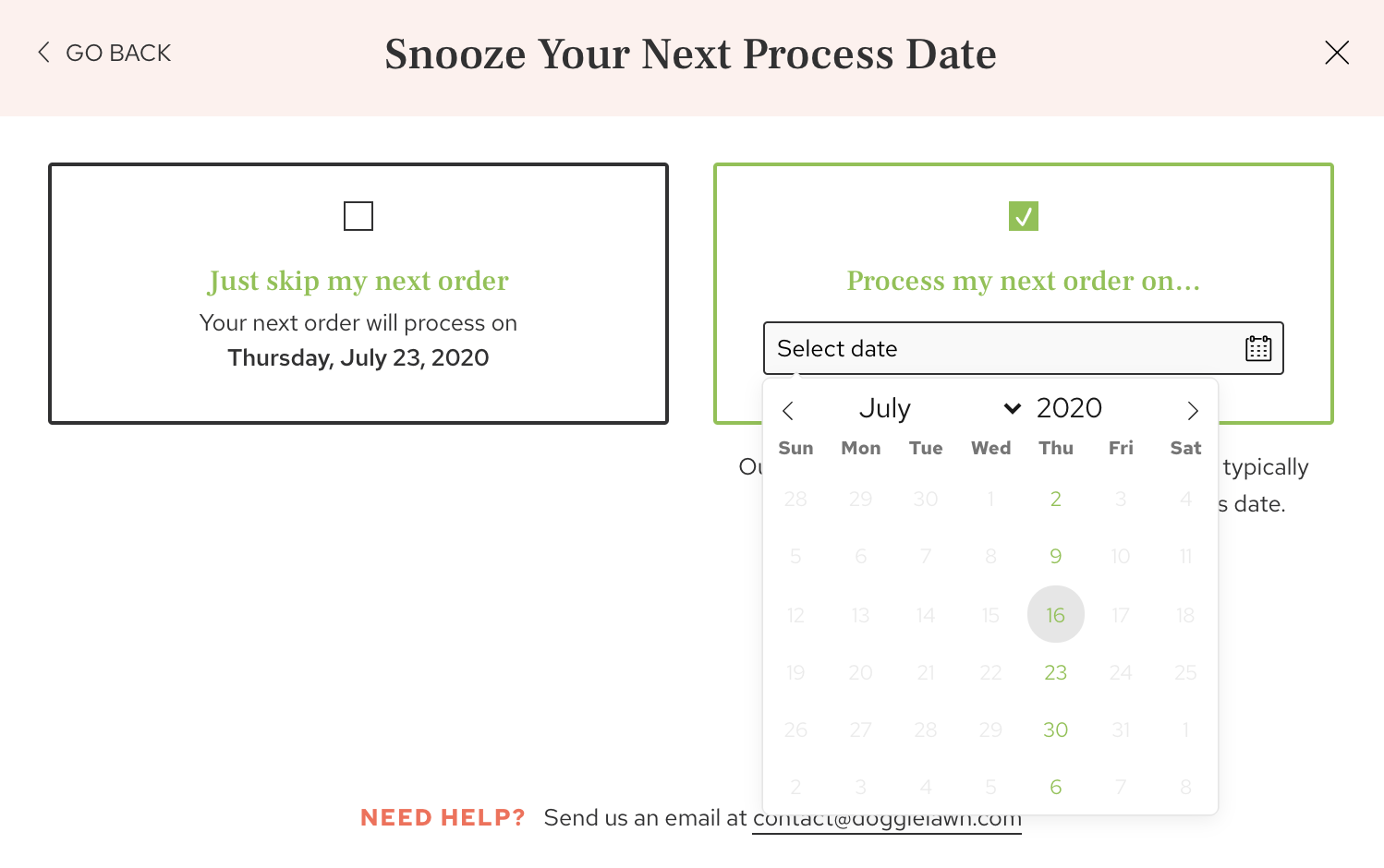 Click HERE to contact us!