It's important to note that changes to your subscription need to be done BEFORE your order has processed. To find out if  your order already processed, scroll down to the "Order History" section on your account page. 
To change the size of your DoggieLawn shipments please follow these simple steps below: 
1. Login to your DoggieLawn account by entering your email address and password.

 2. Click on the orange "Manage" button next to your subscription. 

3. Click "Change DoggieLawn Size"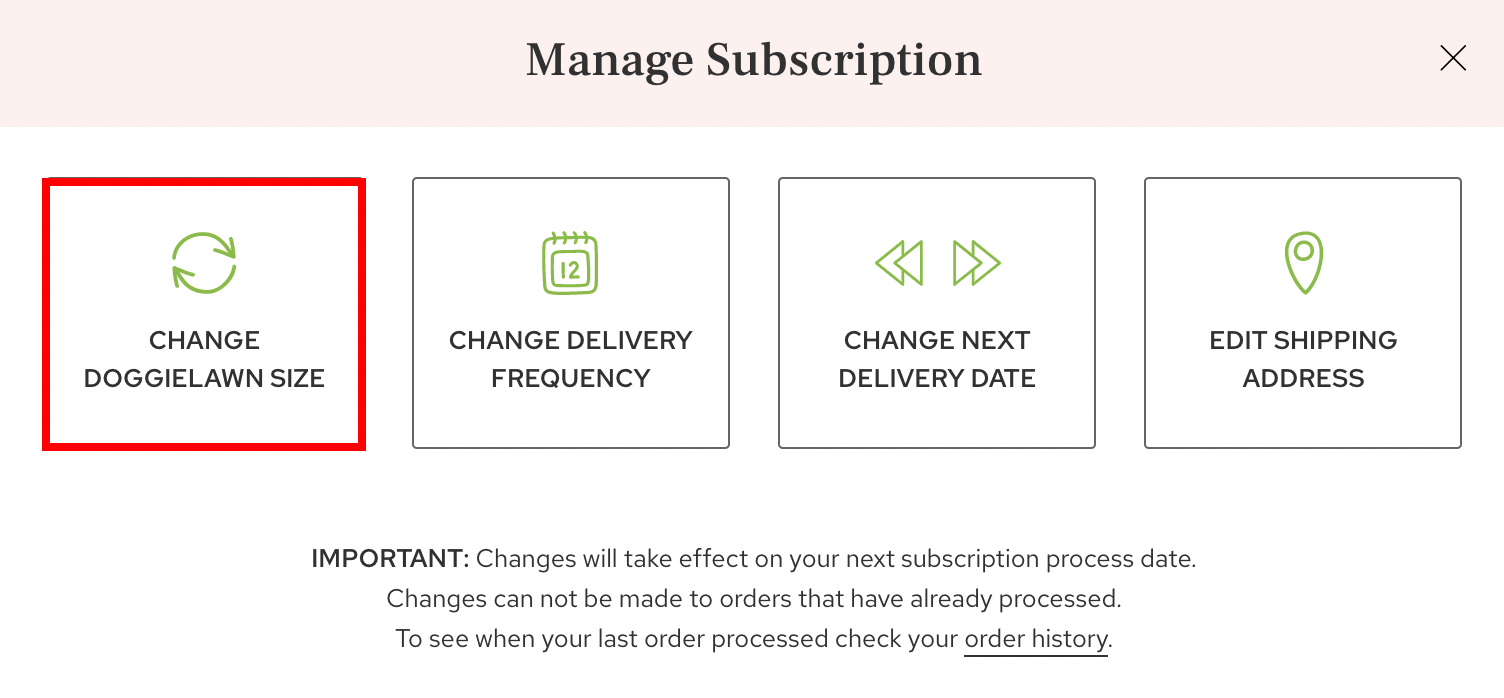 4. Select the size you want and click the orange "Change Size" button 
5. Confirm your delivery frequency and click the orange "Choose Delivery Frequency" button.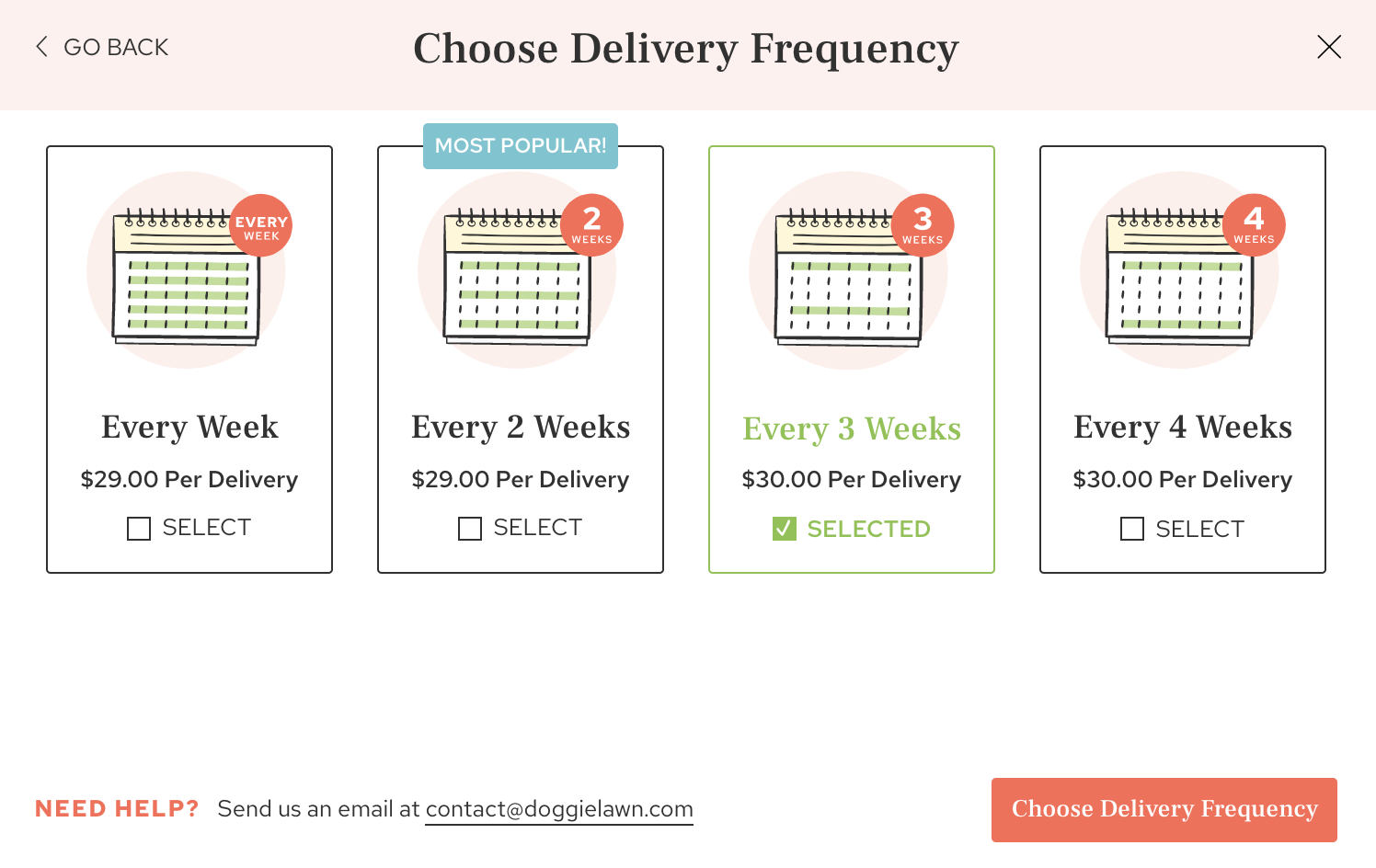 5. Review your changes and click on the orange "I Agree To Make This Change" button. That's it! Remember to email us if you need a tray that properly fits your new grass size! Contact@doggielawn.com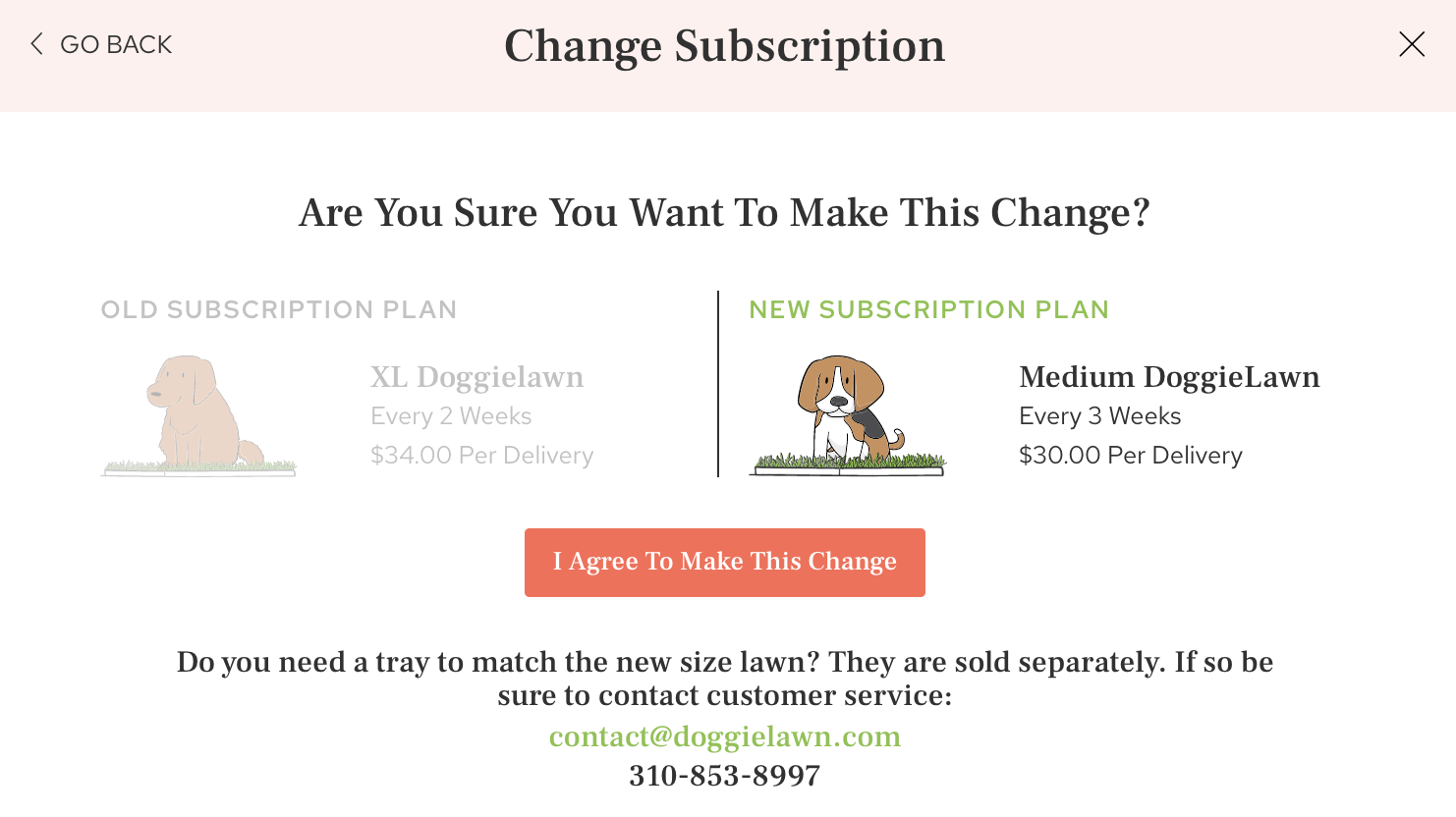 Click HERE to contact us.